This guide shows the correct configuration of Mail through Outlook on Android and requires you to already have an e-mail account created through our Mail Administration, which you can access in our Dashboard.
1. Open Outlook and press on "Get started".
2. Fill in the e-mail address you would like to set-up.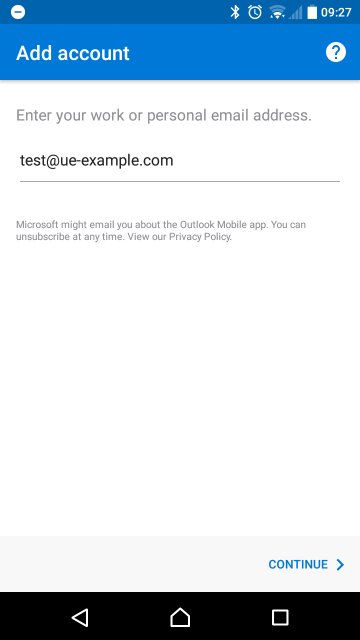 3. When you have proceeded to the screen showing "Connect Exchange", you should press on the question mark in the right corner and choose "Change account provider"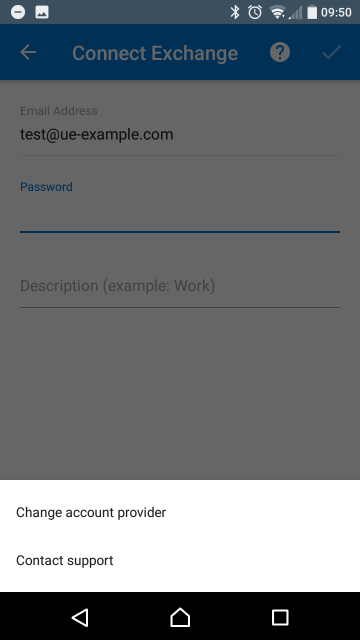 4. Scroll down to the bottom and choose "IMAP".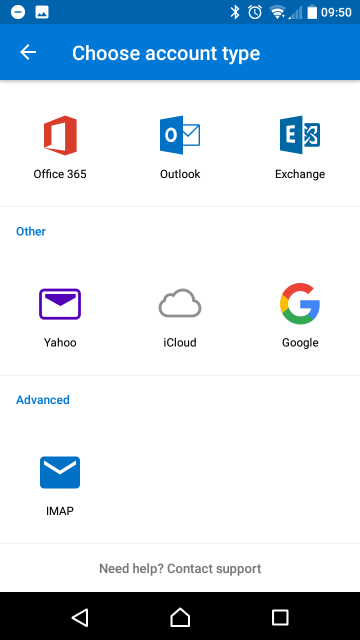 5. Specify the password to the mail-account.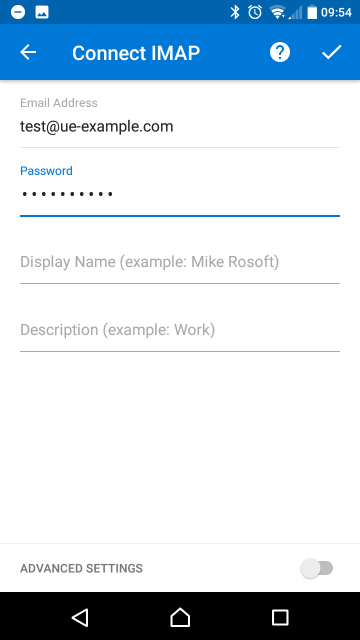 6. Wait for the account to be configured. If there are no error message you should just let it continue running.