This guide shows a configuration of Mail through Outlook on iOS and requires you to already have an e-mail account created through our Mail Administration, which you can access in our Dashboard.
1. Open the app, fill in the mail address and choose "Add account".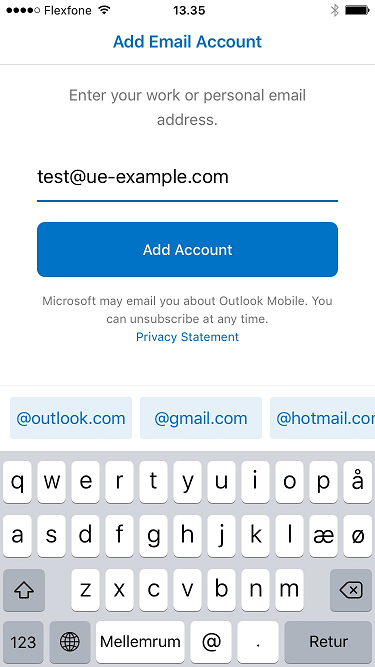 2. Below "Advanced" choose "IMAP"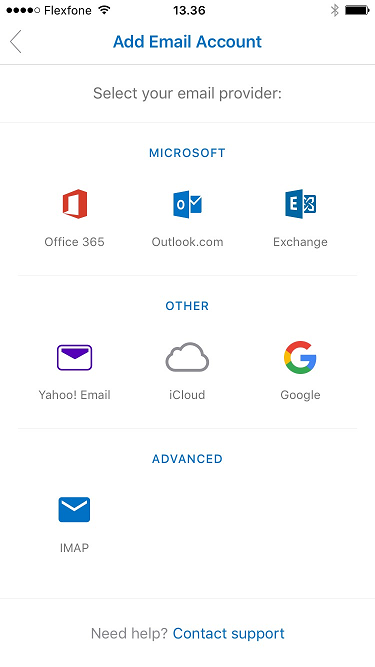 3. Make sure that "Use Advanced Settings" is activated and specify the settings as shown below. The only thing that you must change is the username which should be your own mail account, and the password you used to create the mail-account through our Dashboard.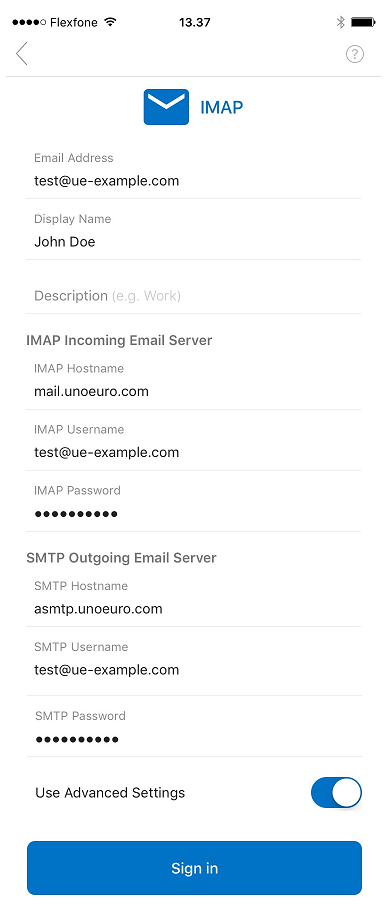 4. Choose "Sign in" and the account should now be configured.
5. In case you encounter problems with sending or receiving mails you can through the account settings by selecting "Edit Log-in Information" verify if the settings are correct. The correct settings are seen below: