This guide shows the configuration of Mail through Windows Live Mail and requires you to already have an e-mail account created through our Mail Administration, which you can access in our Controlpanel.
1. Fill in your e-mail address and the password you specified to create the mail account through our dashboard.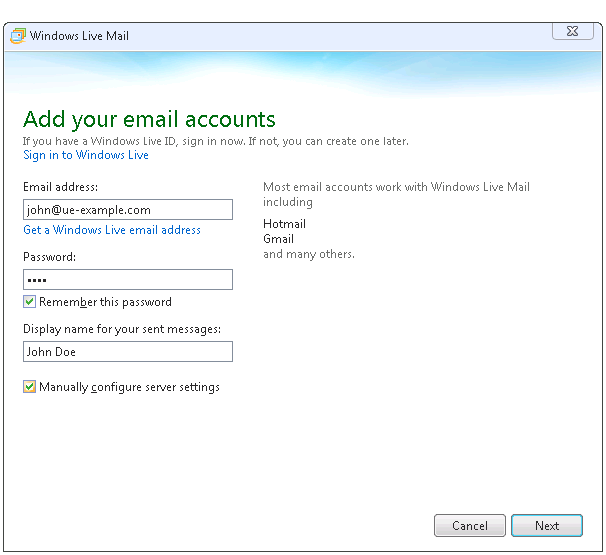 2. Press on "Next"
3. Fill out the next window as shown down below. Make sure to type in the correct incoming server and also correct the username. The username is the e-mail account.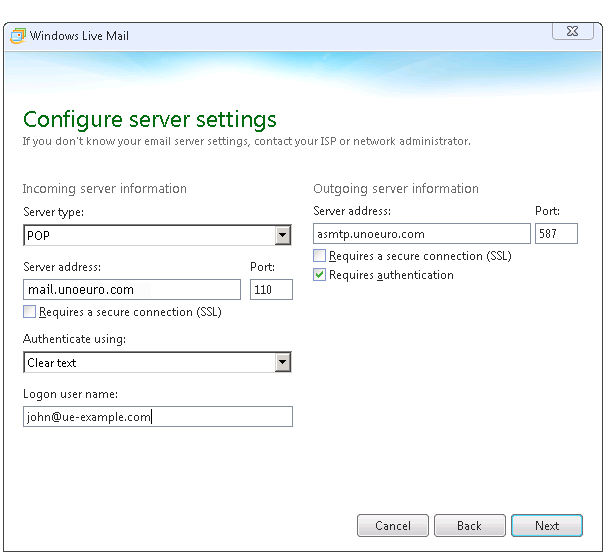 You can find the correct information that has to be entered in our product information mail we sent to you when you ordered your webhotel.