This guide assumes you have already set up your e-mail account through the menu item "E-Mail", which you find in our Control Panel.
Open "Mail".

Click on "Mail" up in the left corner and go to "Add account".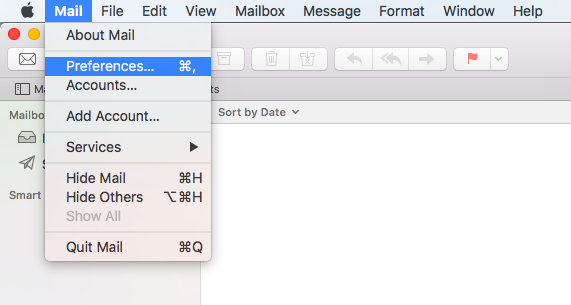 Select "Other Mail Account" and than click on "Continue".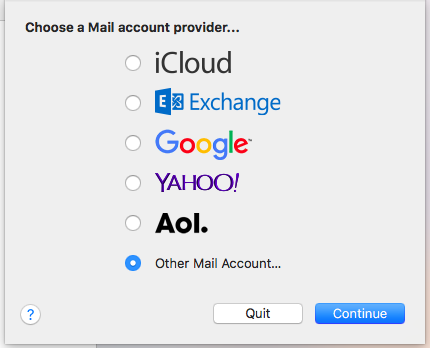 Enter the name (you can choose which name you want to use for your account), of your full email address, and the password which you have created for your email address through the control panel on our site.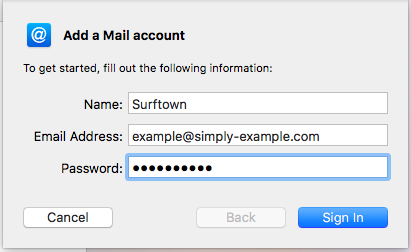 The program will say, "Cannot verify account name or password." Here you simply fill in the fields for incoming and outgoing mail and press "Log ind".
The "inbound" server is mail.simply.com and the "outgoing" server is smtp.simply.com.
Note: The example here is for IMAP, but you can also use POP with the same settings.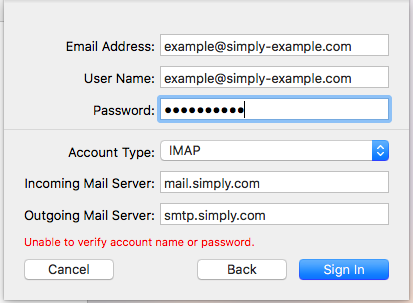 Press "OK" here, then your mail should work!