Below you will find help with setting up your e-mail account in Microsoft Outlook 2007.
This guide assumes you have already set up your email account in our Mail Administration, which you will find in our Control Panel.
Open Microsoft Outlook 2007

Select the * Tools * menu then the * Account Settings * item.

Press the * New ... * button.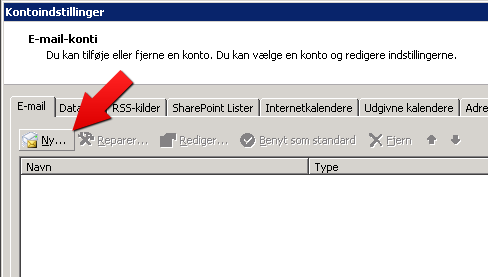 Check the "Configure server settings or additional server types manually".

Select Internet Email.

Fill in the fields as shown, with values specified in your creation email.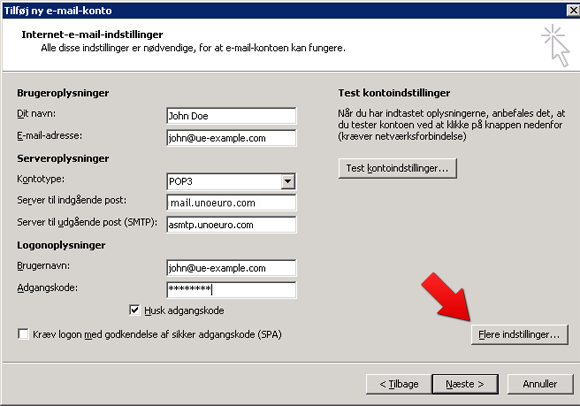 NOTE: Account name is your whole email address and not just * john * but * john@domain.xxx*!
The password is the password you have chosen in our mail administration.
IMPORTANT: The incoming server must be mail.simply.com
Select the "More Settings" button and then "Outgoing Mail Server" tab.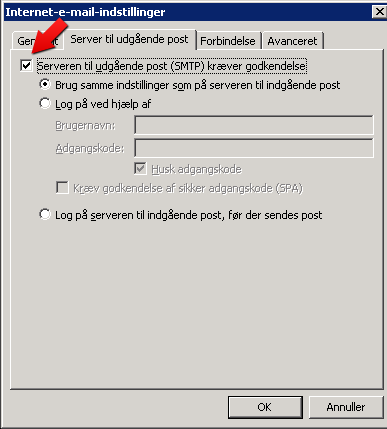 Check here that "Outgoing mail server (SMTP) requires authentication"

Proceed to the "Advanced" tab and set the Outbound Server port to 25, 587 or 8080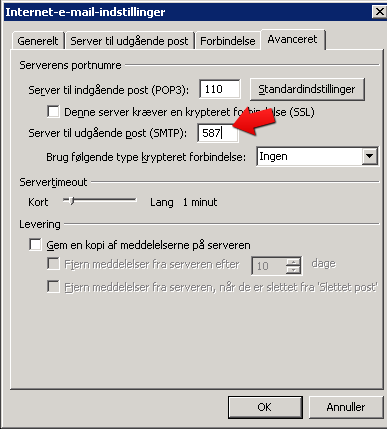 Select "Ok" and then the "Test Account Settings" button to check everything is working properly.

Then select "Next" and "Finish".