This guide assumes that you have already set up your email account through E-Mail in our control panel.
1. Go to Settings and tap Passwords & Accounts.

2. Choose Add Account.

3. Choose Other.

4. Choose Add CalDAV Account.

5. Enter dav.simply.com as the server, enter your mail address as your username, fill out the password and tap Next.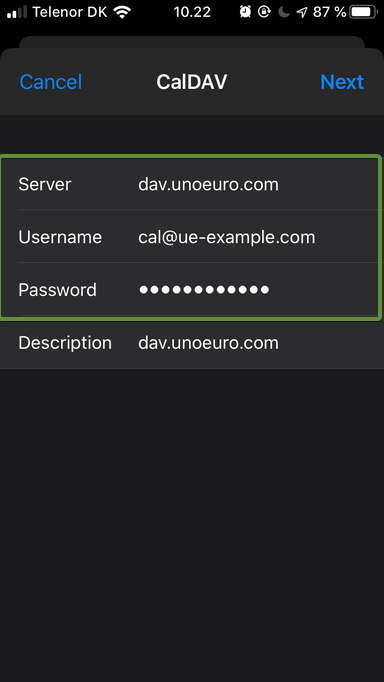 Note: The description is optional.
---
6. Tap Save.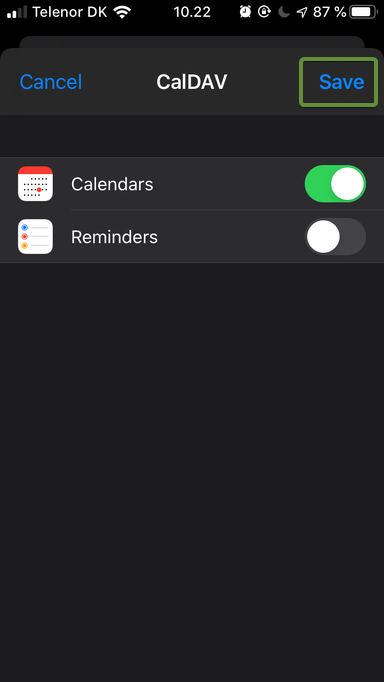 Note: You can enable reminders as well if you wish.
---